"Who Else Wants To Join Thousands Of Successful Students And Learn Hebrew Fast And Painlessly?"
Unusual Discovery Leads To Discarding Decades Old Methods Of Teaching Hebrew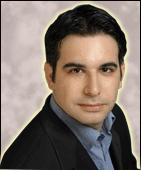 From: Ben Shaffer
To: Future Hebrew Speaker,
On 31st July 1882, Ben-Zion Ben-Yehuda was born. Were it not for who his father was, then he probably would never have been heard of again.
He was the son of Eliezer Ben-Yehuda who was responsible for reviving the Hebrew language and transforming it from the language of only religious texts to one that is now spoken by millions of people around the world.
So what was so special about Ben-Zion?
He was the first person in over a thousand years that was a native-born Hebrew speaker. Up until the age of 5, his parents made very sure that he didn't hear any other language and rumor goes that his father yelled at his mother when she sang a lullaby to him in Russian.
Through him and his father, the language spread until it has now become the official language of Israel.
How Ben Zion learnt Hebrew was unusual, but as a method of learning a language, it was incredibly effective.
When Israel was created as a Jewish State in 1948, the ulpan system was established as the way to teach Hebrew to millions of new immigrants. Andd although it has been proven not to be very effective, it is still used today decades later as an introduction to learning Hebrew.
If you are reading this letter, then there is a pretty good chance that you are interested in learning Hebrew. If so, then you are in the right place.
It could be for religious reasons that as a Jew or as a Christian you want a better understanding of the Bible or Prayers.
Or it could be for cultural reasons due to your love of Israel
It could even be that at some point you plan on visiting or even coming to live in Israel.
The reason that you want to learn Hebrew doesn't really matter
What does matter though is that you have taken a massive first step in learning Hebrew just by visiting this website.
So, Kol Hakavod (Respect!) for that. You are in the right place.
Let me tell you a bit about me...I promise to be brief!
I came to live in Israel 15 years ago in my 20s. I met my wife here in Jerusalem and we have 4 incredibly cute kids - Meshi (10), Ro'i (8), Hadar (5) and Assaf (3).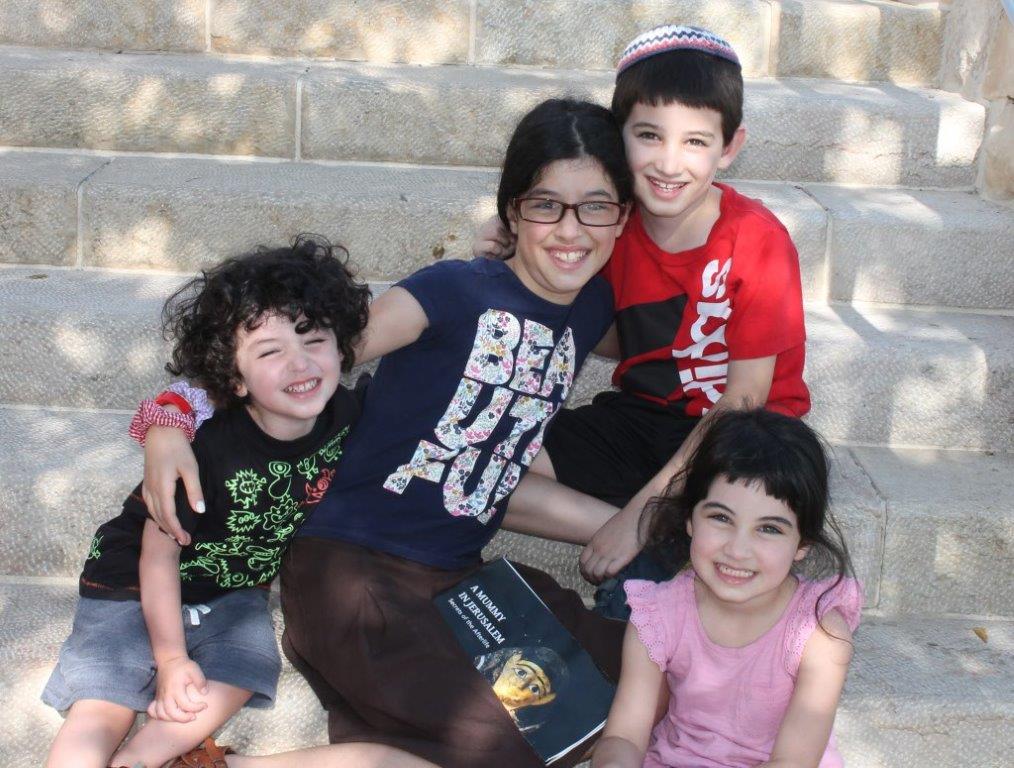 Life is not easy living in Israel and every day seems a bit of a challenge. However, as a Zionist it is also incredibly rewarding to know that you are living in the one place that you 'should' be.
The first few years were tough as I was desperately trying to grasp the language.
When you first come and live in Israel (Called "Making Aliya") you are put in Ulpan where they teach you Hebrew for 5 months.
Did I learn some Hebrew? Yes.
However, the ulpan system is about as old as the state itself (if not older) and the methods that they are using are not exactly 'modern'!
So, I struggled. Almost every task that would be easy in English suddenly became a mission.
Simple things like booking a doctor's appointment or buying a washing machine could go seriously wrong due to a miscommunication.
I started off knowing next to no Hebrew, so I know how it feels not to be fluent
But the years went by, and life became easier as I learnt the language to the point where I became fluent.
My kids still make fun of my accent, but I guess that is part of being a parent!
What I did learn in the process though was that 80% of the time you are only using around 20% of the language.
If you concentrate on the WHOLE language then you are unlikely to survive as it is too large a task.
However, if you concentrate on the Hebrew that really matters then you have a much better chance of coming 80% fluent which is good enough for the majority of people.
And that idea was really the inspiration for Practical Hebrew.
What I want to do for you is to eliminate the stress and difficulty that comes with learning a new language and simplify it so that the hard and unnecessary parts are thrown away.
If You Usually Find Learning A New Language Cumbersome Then You Will Love Practical Hebrew
Learning any language, but especially Hebrew has to be an immersive experience.
That doesn't mean that you have to be in Israel and speaking it all day to master it.
What it means though, is that you do need make use of more than one sense in order to effectively learn.
...and if possible, it should also be fun...
So, these are the three principles that Practical Hebrew is based upon:
1. Employing multiple senses by using text, audio and video
2. Eliminating the unnecessary and only teaching the Hebrew that actually matters
3. Making it fun
And Practical Hebrew has been incredibly successful at doing this.
Over the last few years, we have had 1000s of satisfied customers and are constantly receiving testimonials and feedback.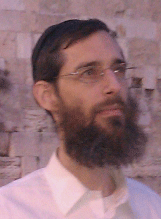 " My friend and colleague Ben Shaffer really 'gets' it -- he understands that his Hebrew students want to learn the important, useful stuff FIRST.
And so he has created an online course that teaches the practical Hebrew that you need to be able to get by in the real world:
Practical Hebrew: Learn the Hebrew that Really Matters
Simply put, Ben's method makes sense. And the price is right too. Check it out and you will see what I mean.
Keep learning,
Seth from Dictionary.co.il""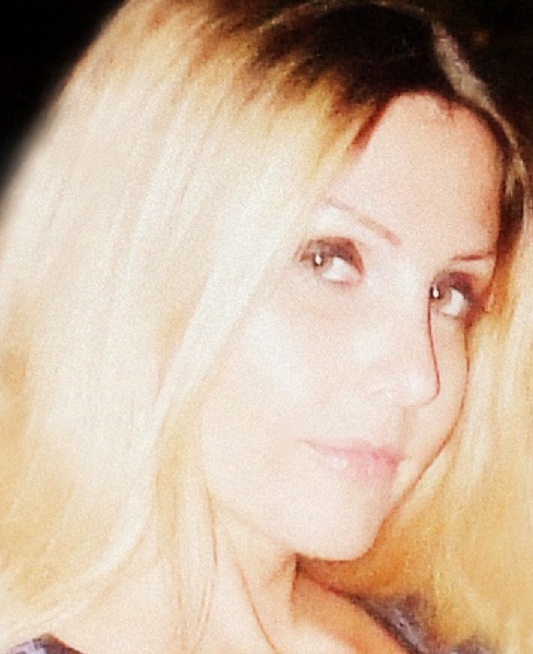 "I want to thank you for the Practical Hebrew course.
It's really very helpful and easy to learn by the methods which you offer!
It contains all the necessary information and guidance so you don't even need a teacher to explain it.
It's contains everything essential to have it in all the forms of studying materials for the beginners
- written
- spoken
- visual
and in order to have correct spelling and pronunciation.
Most importantly it's easy to memorize because you have the files and you can view them as many times as you need!
Thank you once again!
Best regards,
Olga Galstyan"
We are not perfect, but through acting on feedback we like to think that we are getting there!
Practical Hebrew is a monthly course.
Every month, you will receive 4 lessons which include audio, video and text.
All of the audio is recorded by native Israelis as it is very important that if you are going to listen to Hebrew that you listen to how Israelis would pronounce it.
In fact, it was recorded live in a studio in Jerusalem at great cost - but the decision to do it that way was well worth its price as the results were incredible.
You also receive support via our helpdesk and/or by email.
There are also 3 extra bonuses which you will find in the members' area when you join. They were all created to make your 'learn hebrew' experience faster and easier.
Bonus #1

'7 Things You Never Knew About Hebrew'
"Essential reading for an introduction to Hebrew!"

A highly informative e-book that forms a tremendous introduction to the Hebrew language. This book is valued at $37.
Bonus #2

'The Mystical Aspects Of The Hebrew Alphabet'
"Strange facts that are strangely true!"

As Hebrew is one of the oldest languages still in use today, there are many mysteries associated with the language and the alphabet behind it. These are revealed in this fascinating e-book that is valued at $47.
Bonus #3

'Interview with Hebrew Teaching Expert Seth Young'
"Learning the learning tips!"

An interview with a renowned Hebrew teaching expert who highlights many tips, ideas and suggestions to help you learn the language even more quickly.

He tells you about the mistakes you must avoid and he also goes in to the practical history of the Hebrew language. Truly fascinating stuff!

In many ways, it is impossible to put a value on the knowledge and expertise contained in this interview, but for the sake of argument, I have valued it at $17.
These additional bonuses, that you receive completely free are yours to keep, and are conservatively valued at $101!
So, if you decide to join Practical Hebrew, you will receive:
'Practical Hebrew' Course $27
Mystical Aspects of Hebrew $47
Unknown Truths About Hebrew $37
Interview with a Hebrew Teacher $17
Total Value you will receive today: $128!
You can work at your own pace whenever you have access to a computer, iPad or phone.
Although Practical Hebrew is on the cheaper side of Hebrew courses at just $27 a month, I also realize that you like to try things out with an option to return if you are not satisfied...
...just like you would be able to in a retail shop or with Amazon!
That is why we have you covered in two way:
1. If you are not 100% satisfied then let us know within 60 days of any payment and we will refund it immediately.
You can either email us or go to our helpdesk at http://www.replytoben.com
I realize that sometimes you like to just try something out and I am fine with that. You can cancel and we can part as friends.
2. We also offer a 30 days free trial. What that means, is that you don't need to pay a cent if you don't want to.
You can sign up for free today and look through the first 4 lessons. You can listen to all of the audio and watch all of the videos.
If you are happy with what you see and want to continue through the rest of the course, then you don't need to do anything and a month later you will be charged $27 a month.
If you are not happy, then you can let us know and we will cancel your subscription and you will never be charged at all.
Practical Hebrew is successful because our customers love it and we would love you to become a part of it.
If you would like to sign up and give it a try, then please click on the button below:
where you will be able to sign up for a subscription.
Once you have signed up, you will have immediate access.
Shalom!
Ben Shaffer
PS. Just a quick reminder...You can sign up free for Practical Hebrew and have full access to the first month's 4 modules. If you aren't satisfied for any reason then you can be in touch with myself at http://www.replytoben.com. If you decide to stay a member and receive the next month's modules then you will be charged $27 a month and are free to cancel any time you choose.